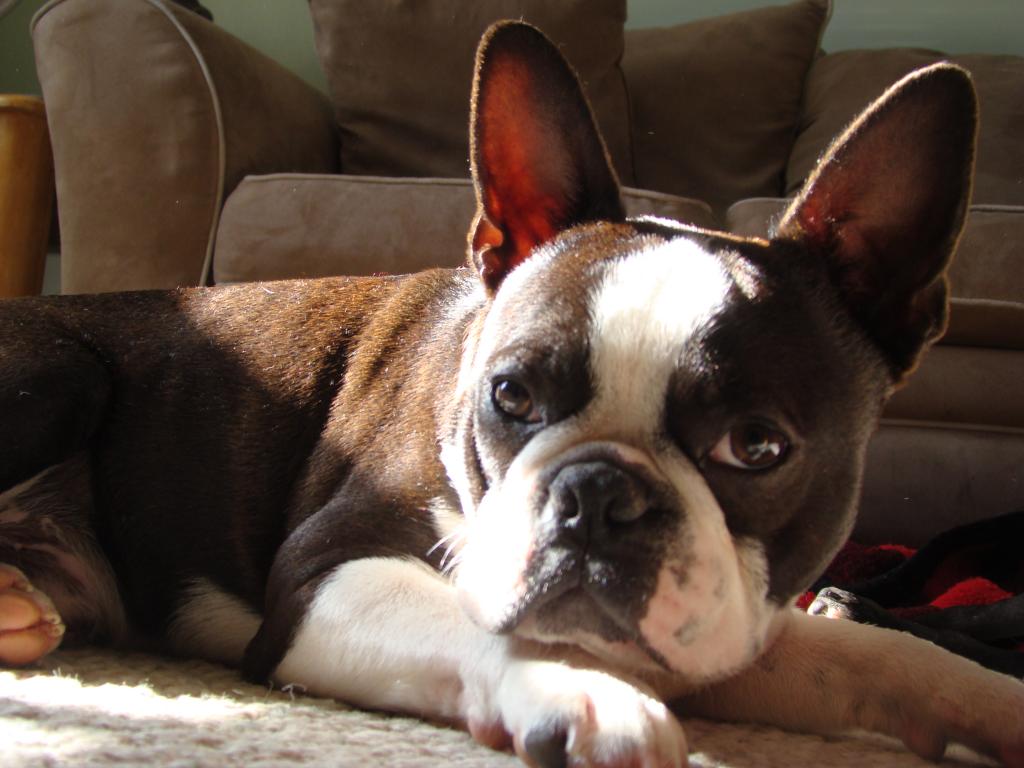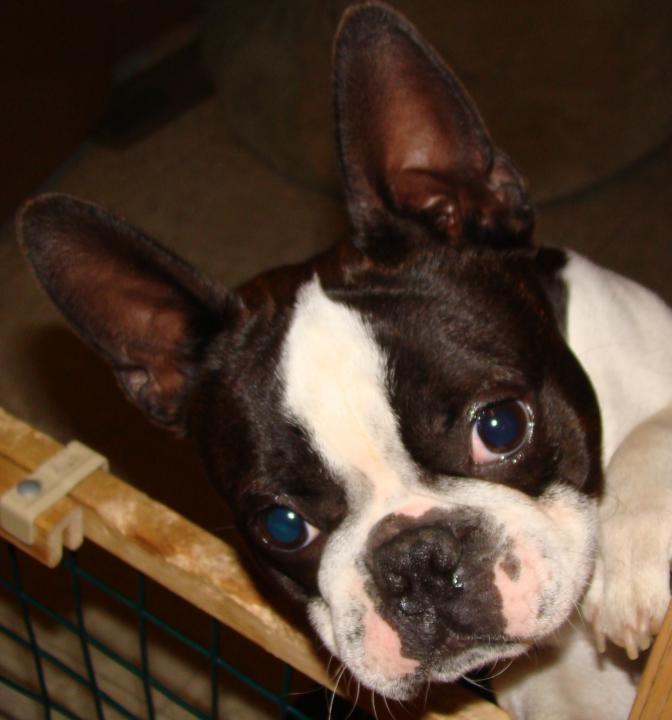 Dexter is my lover boy; he is always at my side. He is the most calm and laid back Boston I have ever met. He plays with my boys and other Boston's but spends lots of quality time with me.

Dexter comes from a long line of Champions; he has 10 in his 3 generation papers which include his father.

He is a seal, brindle and white with an awesome ear set. He has a short muzzle, short cork screw tail and the "bully" body style.